Are you in Seville and don't know where do eat? I have lived in this beautiful city for almost a year and have tried a lot of places… I already shared my Tips for healthy breakfast in Seville with you, now I want to share my Seville Tapas Tips with you. But when do they eat? And what? Let's start 😉
Desayuno, Almuerzo, Merienda, Cena …. what? and when?
Before telling you about my Seville Tapas Tips –  let's talk about the meal times in Spain. They might differ from what you are used to – I was really confused when I first got to Spain. The Spanish tend to have a small and easy breakfast which can consist of bread with tomato, olive oil and jamón, churros with chocolate sauce, or some cookies and of course – coffee! A few hours after their "desayuno" they have a little snack (coffee and cookies). They don't eat lunch before 2 o'clock (when people in Germany are already about to take their afternoon break). The so called "almuerzo" is the most important and the biggest meal for the Spanish. Especially on the weekend, the tables in the restaurants will stay full until well past 4:30. After the almuerzo it's time for – guess what – siesta, of course! After such a big meal the body needs to rest, so many shops are closed between 3pm until 6/7pm. After the siesta they eat their merienda, the afternoon snack. This has often more to do with socializing than eating. Friends or family get together to have a coffee and maybe a small snack like some cookies or churros. Wanna have some dinner? Don't try to find an open tapas bar before 8.30pm! Normally the tapas hour begins around 9.30/10pm – the hotter it gets in summer – the later they eat! Going for tapas does not mean staying in the same bar all night. Most times people do tapas-bar-hopping. That's why many restaurants are divided into two sections: a standing tapas bar in the front, and a room with chairs and tables in the back.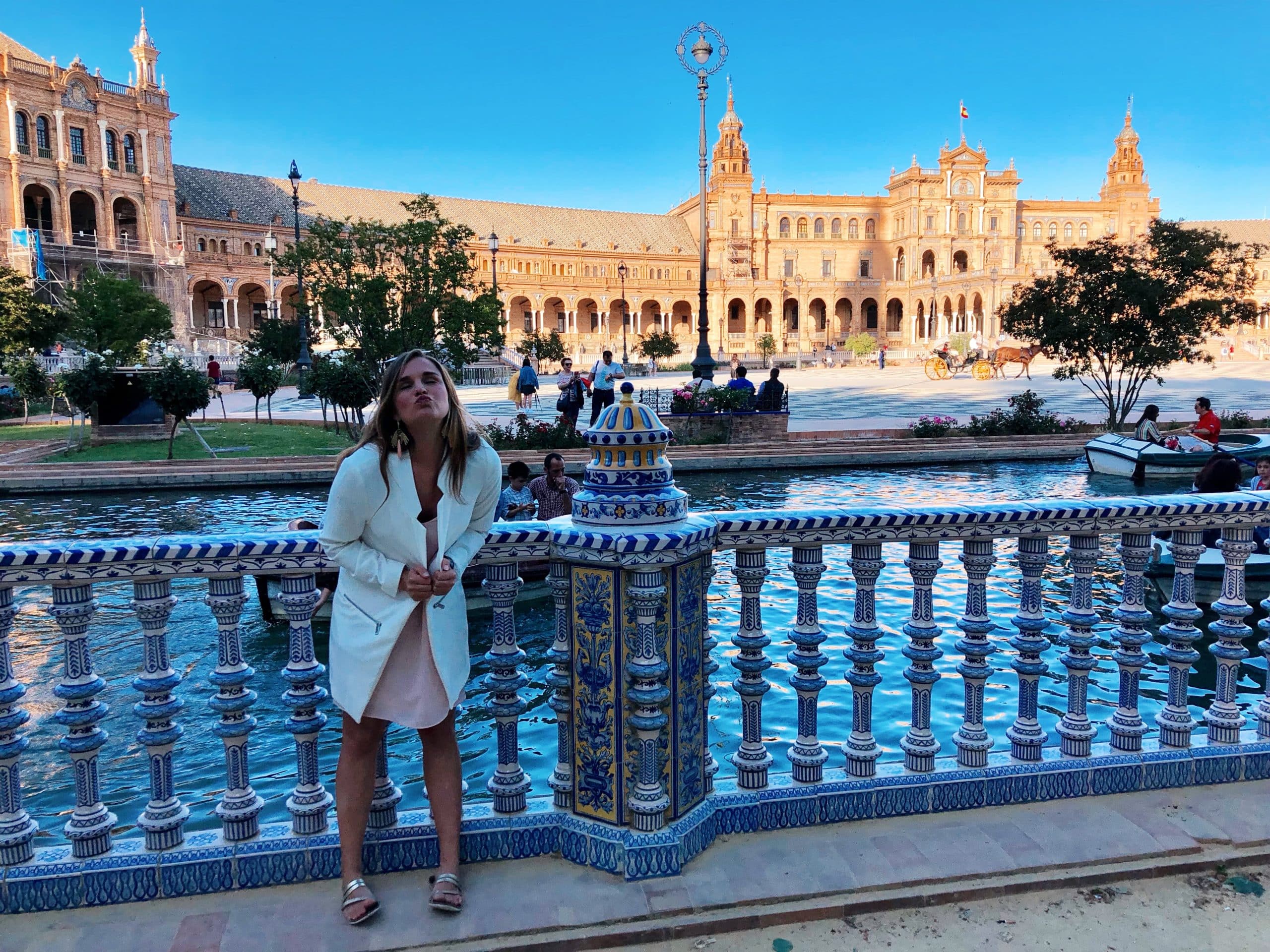 So…where to eat in Seville? Here are my Seville Tapas Tips
City Center: Los Coloniales is definitely THE place for good and cheap tapas (from 2€). There are two restaurants, one near the cathedral and one near the "Las Setas", where you can also sit outside.
My favorites: pollo alemendra (chicken with almond sauce), carrillada a la miel (pork cheeks with honey), and solomillo al whisky (pork fillet mit whiskey-sauce).
Barrio Santa Cruz: La Bartola  is one of the best rated restaurants on Tripadvisor… and definitely worth every minute waiting in line. Situated in the middle of the Jewish quarter this little tapas bar attracts a lot of people every day. And I know why: the tapas are extraordinary, delicious, and served with so much love. Make sure you get there with patience, you will have to wait in line for sure. But that's why the kitchen is open the whole day! The prices are a little bit higher but totally worth every cent!
My favorites: is the swordfish roll and the Iberian Pork Fillet with Apple and Lemon Sauce.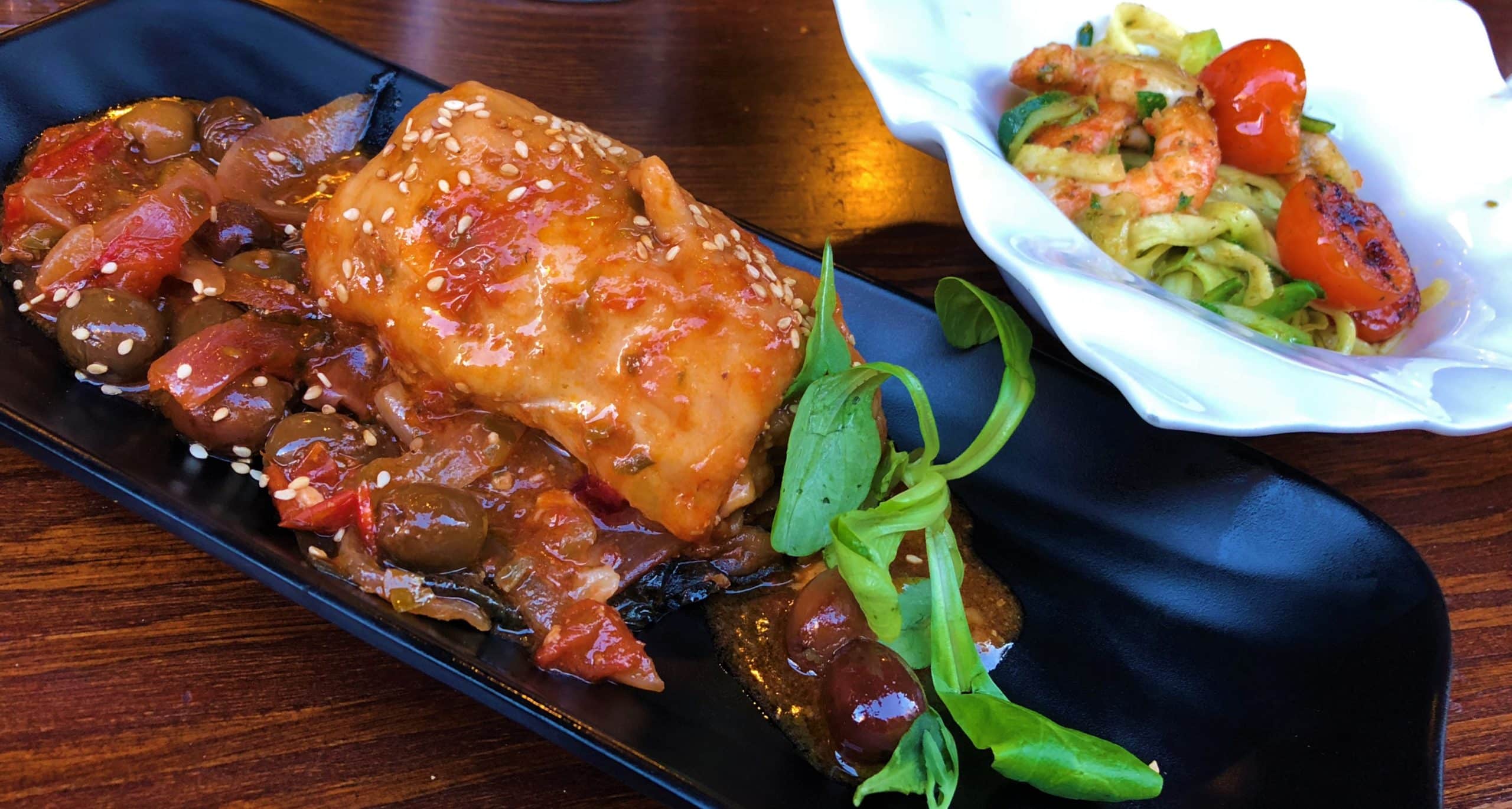 Barrio Santa Cruz: Bar Levies is located in the quarter Santa Cruz near "La Carboneria" (where you can see flamenco shows for free every night!). There are many tables and you sit on a quiet square. They offer great tapas at a good price.
My favorites: swordfish and the chicken curry.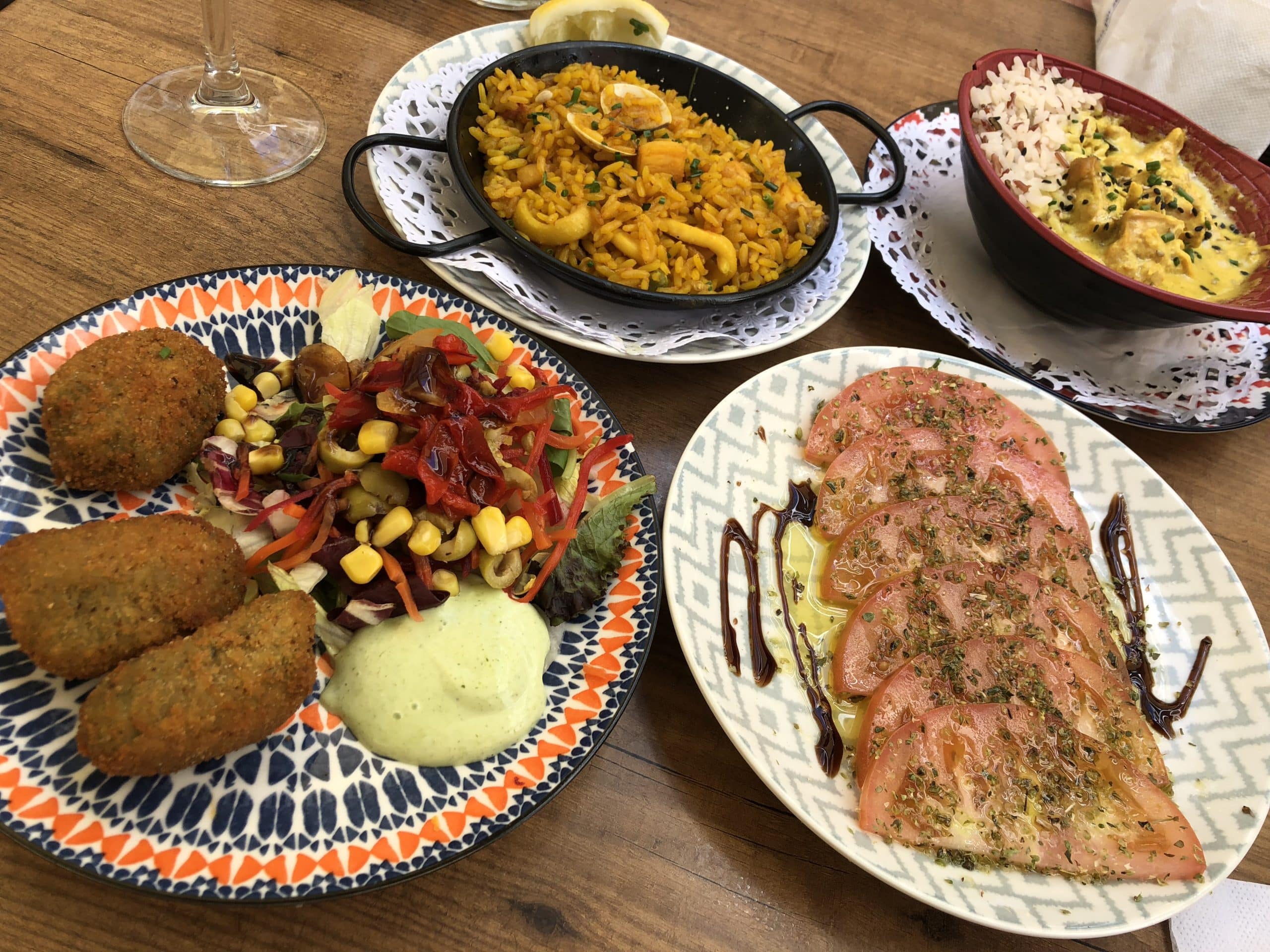 Alameda de Hercules: If you want to go for healthy tapas, go to Arty y Sabor. Also located at the Alameda this restaurant offers vegan, vegetarian, healthy tapas, main courses, salads and delicious deserts. Influenced by moroccan and spanish culture, every plate is really nicely arranged. The kitchen is open all day, from 1pm-11pm. So in case you get hungry beyond normal meal times, there will be always food for you 😉 In 2019 they opened a new restaurant close by!
My favorites: salad with goat cheese, the pincitos de pollo (moroccan style), and the tuna with sesam crust and esparragus sauce.
Alameda de Hercules: Duo Tapas is where you go when you want something special and let's say more fancy tapas. The restaurant is located on the Alameda – make sure to reserve a table or get there with patience The great thing is that you can order food from Duo Tapas or from the bars located nearby as well – so you have more choices.
My favorites: risotto with mushrooms, vegetables in tempura and all the desserts!
Triana: Salado Seis is a tapas bar in a little side street in Triana, not far from Plaza de Cuba. You won't find any tourist there! They serve delicous tapas for a really good price. They close in the afternoon and open again at 8p. As the place is situated near my office and the drop off point of my trips with We Love spain Excursions, I like to go there a tapa and a glass of wine after work.
My favorites: grilled tuna, the famous flamenquin (slices of jámon serrano wrapped in pieces of pork, covered with egg and breadcrumbs, deep-fried) and spinach with garbanzos (typical sevillian tapa)!
So what are your favourite places for tapas in Seville? Let me know about your Seville Tapas Tips 🙂
[updated 10/2019]